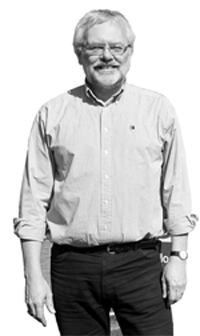 Norfolk's peace of mind: Steve's priority
Why I want to be Norfolk's police and crime commissioner
The Police Commissioner election on 15 November is for a new role virtually nobody asked for, few want and that has been organised in a way that means there is a serious risk of a poor turnout. Nevertheless policing and crime reduction are too important to ignore and whoever wins the election will control the budget and priorities of the police and have responsibility for crime reduction. For my full manifesto please click here.
Since becoming a candidate for these elections many people have said 'We know who you are, we know what you've done over the years, we know how to find you and we know you are ready to go into the media to tell us what's going on. We know where you stand and that you'll stand up for us. We might not like everything you do but we know you do it for the right reasons'.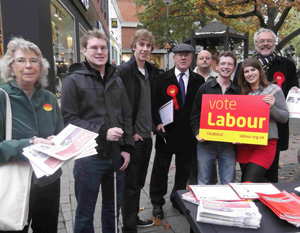 We are all entitled to peace of mind - the right to feel safe on our streets and in our homes wherever we live and however well off we are. If elected my overwhelming priority will be your peace of mind. I am experienced in running large public sector organisations, working in partnership with the police and voluntary organisations and holding professionals to account without compromising their professional judgement or public respect.
People are reassured by seeing police uniforms in their communities and yet budget cuts mean there are 115 fewer police officers and 21 fewer PCSO's since 2010, with more cuts to come. That is only good news for criminals. It is also a false economy as we pick up the pieces with those who fall victims of crime, pay the costs of repair or replacement, prosecution, punishment and higher insurance premiums. As Police Commissioner I will challenge funding cuts and continue to find efficiencies within the existing budget that protect services. I don't believe privatisation works or that it is right for those delivering police services to be responsible to shareholders rather than the public they serve. You tell me they would be prepared to pay a little more to protect visible policing. I don't want to have to raise charges, but subject to major changes in government funding, I will limit annual council tax increases (Band C) to 10p per week.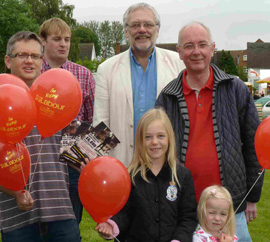 The Police Commissioner will have considerable power - too much to be put in the hands of one person. The success of the new Commissioner will depend on their ability to form good relationships - with the professionals in the police service, other public authorities, voluntary organisations and with people in the communities where they live. I have a strong track record in bringing together different perspectives and making things happen despite strongly held differences, by bringing a focus to the things that bring us together rather than what divides us. The right to Peace of Mind is common to us all.
The power of the Police Commissioner should be your power to ensure your peace of mind. If elected I will work with you to try to make that come true.
Norfolk's peace of mind - My priority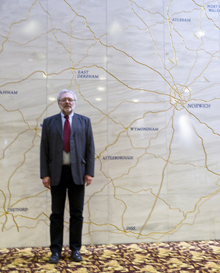 · The Police and Crime Commissioner must represent the whole of Norfolk - peace of mind is important in rural, urban, costal and market town areas equally
· Law and order is only one part of what gives people peace of mind - feeling safe in your home oand on your street means knowing how you will pay your bills and what happens when you hit hard time as well as policing
· I will champion neighbourhood policing - maintaining front line uniformed police and PCSO's and valuing the work done by police staff
· I will oppose any privatisation of police services - police must be accountable to the public, not private shareholders
. I will work to prevent people becoming criminals in the first place - with agencies, the NHS and councils who deal the dispossessed, those with addictions, mental ill health and those whose chaotic lifestyles make life a misery for others.
Five practical ways to listen to and enable rural areas
For my full manifesto please click here.
It isn't possible to have a police presence in every village across the county. Here are five initiatives that could ensure the voice of rural communities is heard as loudly as those in urban areas
1. Developing close links with parish and town councils with an invitation for them to act as a conduit to the PCC for local views of crime prevention and policing policy
2. Regular local surgeries in each of the district council areas to enable residents to come to speak directly to the Police Commissioner
3. An initiatives fund to provide small grants to enable activities that will contribute to crime prevention
4. An innovation panel made up of residents and representatives of rural organisations to look at best practice and new ideas for tackling rural crime
5. Support for Rural Watch and Home Watch type schemes to ensure people feel there is help available should they need it